Bravuro Cellars Portugal Wine Cruise - WAITLIST
04/12/2025 - 04/19/2025
Escorted by Steve & Luci Saxton
Bravuro Cellars Brings Big Bold Reds and the Flavors of Portugal & Spain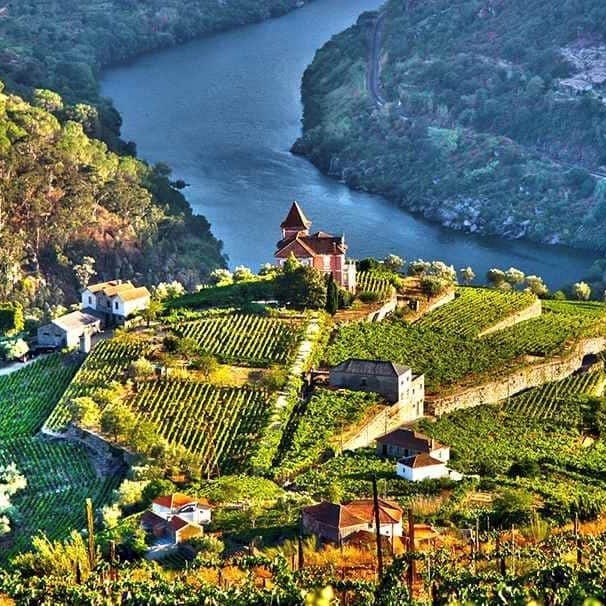 Steve Saxton and Luci Serrato-Saxton are long-time fans of warm/hot-climate, full-bodied, distinctive, BIG BOLD RED wines. In 2006, they started their journey into wine production in Lodi, California. Year-after-year, people encouraged them to parlay their knowledge, passion, and connections into their own winery. In 2015, they moved to Oregon and opened Bravuro Cellars, and they brought some great BIG BOLD red wines with them, filling a void for such wines in Oregon Wine County.
Bravuro Cellars has become the premier BIG BOLD REDS winery in Oregon. Bravuro Cellars has racked up some impressive awards and garnered 5-star ratings from Yelp, Google, Trip Advisor and Facebook. Fodor's Travel Pacific Northwest selected Bravuro Cellars as a featured winery to visit in Oregon Wine Country. Bravuro Cellars was included as a Choice Wineries Winner: 2023 Top Ten Wineries in Oregon..
Steve and Luci look forward to sharing their story and their BIG BOLD REDS with you. Join them as they explore the different styles of wine produced by Bravuro Cellars, and compare and contrast them with the wines of the beautiful Douro wine region.
****Optional Pre-Cruise Tour of Madrid/Toledo/Salamanca, Spain. Post-Cruise Tour of Porto/Lisbon, Portugal.
from
$3,793/Person, Double Occupancy