Schug Estate Wine Cruise on the Rivers of Germany, Amadeus Riva
06/22/2024 - 06/30/2024
Escorted by Axel & Kristine Schug
Food, Wine, Art, Scenery & History: Visiting the Winery Walter Schug Grew Up In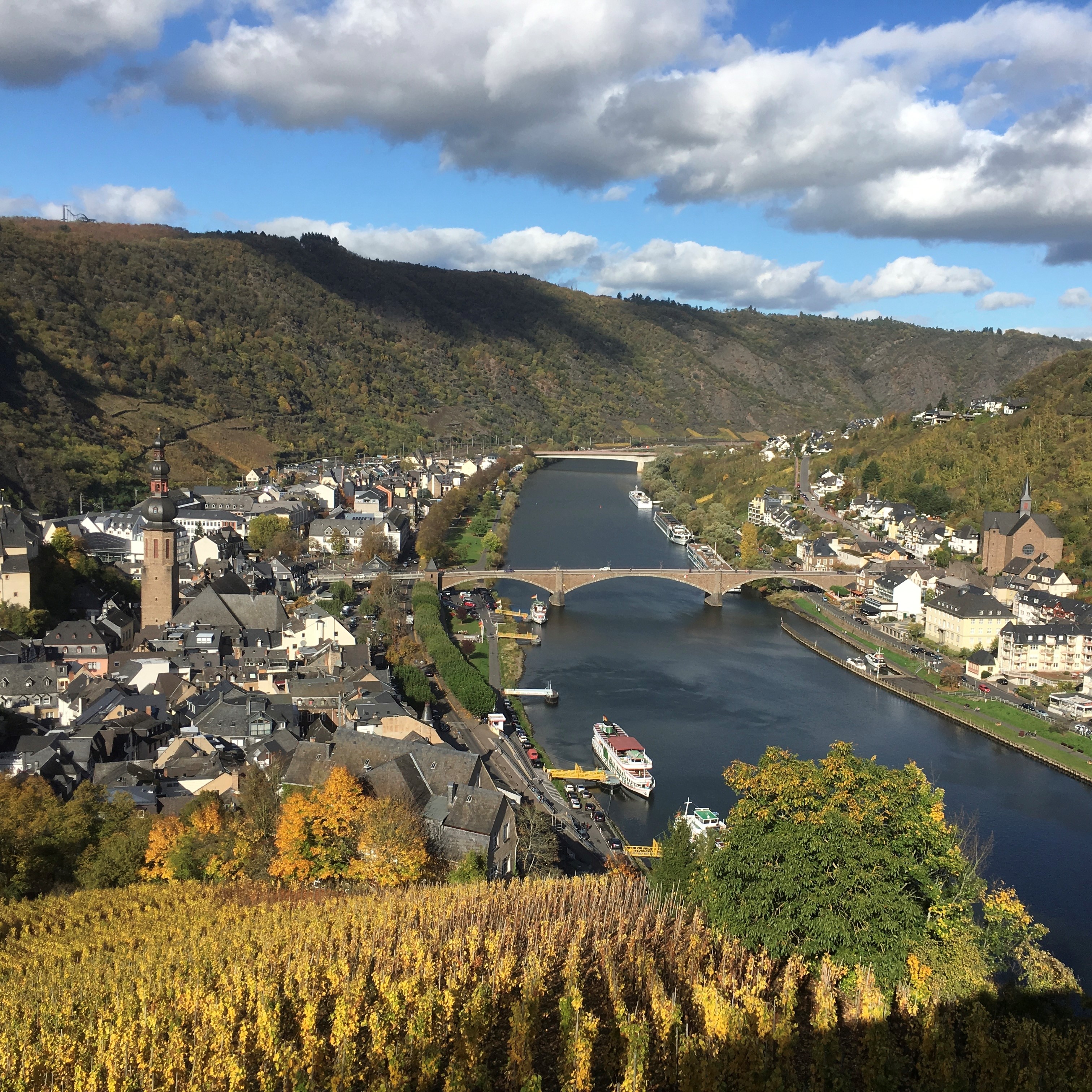 Our hosts on this journey, Axel and Kristine Schug of Schug Winery, bring a wealth of experience and perspective to this uniquely memorable cruise. For over 40 years, Schug Winery has been a prominent wine producer since Axel's father founded their Carneros Estate in the southern Sonoma Valley. Today they offer a variety of award-winning wines, including estate-grown Pinot Noir and Chardonnay. This cruise brings special meaning to Axel and Kristine as they introduce you to the region and winery Walter Schug grew up in.
The Schug family's own winemaking legacy began in Europe over 100 years ago, where Axel's grandfather made Pinot Noir in Germany's Rhine wine region on a vineyard dating back to the 12th century. With Schug family roots so firmly grounded in both Europe and Sonoma, Axel is pleased to share the knowledge of his father's legacy, passed down from a wine-maker with old-world expertise and a hands-on approach, to a new generation that incorporates a vision of sustainability and longevity that has secured a place of stature among Sonoma's world-famous vineyards.
Kristine, a trained Culinary Institute of America (CIA) chef with an expertise in California Wine Country cuisine, offers an exclusive insight into the pairing of food and wine. At home and on the Estate, Kristine's passion for creating recipes inspired by the region's fertile land emphasize the Schug showcase of wines and brings a unique perspective to the winery's Heritage Club members, visitors and guests. Kristine's invaluable contribution allows you to explore the union of gastronomy and viticulture, culminating into the ultimate gastronomical experience.
Both Kristine and Axel are excited to share with you an immersion into the culture and history of these wine regions of Germany and accompany you to the prominent vineyards selected for you; most of which have ancestral connections to the Schug family. Marvel at the diverse landscapes as we cruise the Moselle, Rhine and Main Rivers. At each port delve into the rich history of wine-making and explore the region's cuisine during a series of experiences carefully designed to take you to the next-level of wine and food appreciation. You will also learn the story of the Schug family's winemaking past, and how it influences the wines of Schug Carneros Estate Winery. We look forward to welcoming you onboard in the near future!
from
$2,219/ Person, Double Occupancy